News and Announcements
Legal Notices
Emergency Meeting Notice
The Township of Frankford is holding an Emergency Meeting of the Township Committee at 1 p.m. on March 17, 2020. The need for such adequate notice could not reasonable have been foreseen. Click here to view agenda.
Soil Importation Ordinance
Ordinance #2019-03, Amending Chapter XXVI Entitled "Soil and Soil Removal" was adopted on the second reading after a public hearing of the Mayor and Committee on April 9, 2019. Click here to read the 2019-03 ordinance.
Update to NJ Fire Code
Effective January 1, 2019 updates to the NJ Fire Code are in effect. These include updates concerning smoke alarms, carbon monoxide alarms, and fire extinguishers. Click here to read the notice from the Frankford Township Fire Prevention Office.
---
Announcements
Coronavirus Notice
Our community can take measures to reduce the spread of COVID-19. Individuals can practice everyday prevention measures like frequent hand washing, staying home when sick, and covering coughs and sneezes. Here are some facts about COVID-19: Click here for information from the Center for Disease Control and Prevention. Click here for information from the Sussex County Health Department.
See Coronavirus-related notices, announcements, cancellations, and closings.
Kids Corner
Have you seen our new Kids Corner? It's a page on our website dedicated to information on things to do for kids. You can access the page from our main menu on top under Residents or click here to go to the Kids Corner page. Enjoy!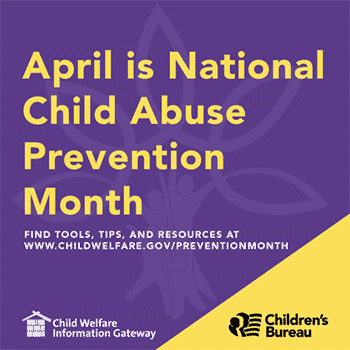 April is Child Abuse Prevention Month
Child Abuse Prevention Month is an annual observance in the United States dedicated to raising awareness and preventing child abuse. The Frankford Township Committee is dedicated in supporting this cause. There are many ways that communities can work together to ensure children thrive. Visit the National Child Abuse Prevention Month website to learn what you can do to support and strengthen families and promote the well-being of children and youth. www.childwelfare.gov/topics/preventing/preventionmonth/
Bridgework
Public notice from the Sussex County Division of Engineering: Bridge D-18 to be closed. This bridge is located on Fenwick Road and crosses over a tributary of the Papakating Creek. Click here for more information.
Social Security Fraud
We recently received reports where individuals have been contacted by someone pretending to be an SSA employee. The intent of this type of call may be to steal your identity and/or money from your bank accounts. The caller generally asks you for personal information such as your Social Security number, date of birth, your mother's maiden name, or your bank or financial account information.
The impersonator may state that "the SSA computers are down" or may refer to enrollment in the Medicare prescription drug program. The intent of this type of call may be to steal your identity and/or money from your bank accounts. You should not provide any of this information to these individuals.
If you receive a suspicious call:
Hang up
Do NOT give money or personal information
Report the scam at OIG.SSA.GOV
For more information please visit: ssa.gov/antifraudfacts. | Click here to view fraud flyer.
Fireworks Notice
The Sussex County Miners will be setting of fireworks at Skylands Stadium on the following dates:
May 14 & 23
June 6 & 20
July 4 & 11
July 18
August 1
September 5


Free Radon Test Kits
Frankford Township has received the Radon Awareness Program Grant, which alows us to offer free radon test kits to our residents. The kits will be available at the Municipal Building beginning January 3, 2020, on a first come, first served, basis. For more information, contact the Deputy Clerk at 973-948-5566. Click here to download the Protect Your Family from Radon flyer.
Census Takers Needed
Join the 2020 Census Team, be a Census Taker. 2020 Census jobs provide: great pay, flexible hours, weekly pay, paid training. Apply online at 2020census.gov/jobs. Click here for flyer. For more information or help applying, please call 1-855-JOB-2020.
Website Privacy Policy
The privacy policy for the Frankford website has been posted on the website. Click here to read the website disclaimer.
Clean-Up with Clean Communities
Spring clean-up is underway with the Frankford Township Clean Communities. This is a great way for non-profit organizations, sport teams, PTAs, senior groups, etc. to earn money for the group. Contact Diane Brauchle at frankfordcleancommunity@gmail to schedule your clean up!
---
In the News
Township Holds Blood Drive
On Monday, March 9, Frankford Township held a blood drive at the municipal building. Organized by Diane Brauchle and Katie Radler, the drive collected 29 units of blood. Click here to read story in the NJ Herald.
---
Events
Green Up Day CANCELED
Saturday, March 28, 9 a.m. to 1 p.m. at Frankford Park
Green Up Day is an annual event where members of the Frankford Township Park Commission and volunteers from the community get together to perform a "spring clean up" of the park grounds. Please come out and assist, even if just for an hour or two, to help prepare the park for opening day. Please bring work gloves, leaf rakes, etc. Backpack blowers would be a huge help. This is a great opportunity for students to obtain community service hours. Thank you in advance and we hope to see you at the park!
Clean Communities
A great way for non-profit organizations, sports teams, PTAs, etc. to earn extra money for their groups. Contact Diane Brauchle at 973-948-5566 or deputyclerk@frankfordtwp-nj.com to schedule your spring clean-up.