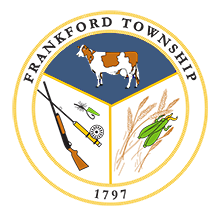 Business
Frankford Requirements
Landlords
Landlords
Business and Rental Unit Liability Insurance Implementation of P.L. 2022, c. 92
P.L. 2022, c. 92, signed into law on August 5, 2022, institutes a new minimum liability insurance requirement for owners of businesses and rental units (whether residential or non-residential). Such owners will be required to annually register the certificate of insurance in the municipality where the business or rental unit is located.
Minimum Insurance Coverage
Effective for new insurance policies issued on or after November 3, 2022, the law will require the owner of a business, or one or more rental units, to maintain liability insurance for negligent acts and omissions in an amount of no less than $500,000 for combined property damage and bodily injury to or death of one or more persons in any one accident or occurrence. Such insurance could be provided as part of policies such as those for commercial general liability, personal liability, or an umbrella insurance policy. However, owner-occupied two-family, three-family, or four-family homes are subject to a lower $300,000 coverage minimum which becomes effective for insurance policies issued on or after February 1, 2023.
Registration with Municipality
Certificates will be registered with the municipal clerk's office.
See the NJ Registration Form.
Enforcement
Through a summary proceeding pursuant to the "Penalty Enforcement Law of 1999" (N.J.S.A. 2A:58-10 et seq.), the governing body of a municipality may collect a fine of not less than $500, but no more than $5,000, against an owner failing to comply with the law.
For More Information
Landlords may contact the Clerk's Office for more information.
email: clerk@frankfordtwp-nj.com

Copyright 2019-2023 Frankford Township
custom website design by JPerlee Design