Coronavirus Information and Notices
The many notices, closings, and cancellations due to the Coronavirus can be found on this page. They are posted by date, with the most recent on top.
2022 Announcements
Governor Murphy Announces That Universal School Mask Mandate Will Be Lifted Effective March 7
Governor Will Also Extend the Statewide Public Health Emergency
February 14, 2022
TRENTON – Noting the significant decline of statewide COVID-19 metrics, Governor Phil Murphy today announced that masks and facial coverings will no longer be mandated for students, staff, or visitors in schools and childcare centers effective March 7, 2022.
"I must thank the overwhelming majority of students, parents, administrators, educators, and support staffers who have worn their masks without problem or protest since our schools reopened for in-person learning. Thankfully, we have reached a point where we feel confident that we can take another step toward normalcy for our kids," said Governor Murphy. "Given the continued drop in new cases and hospitalizations, projections indicating a continued decline over the coming weeks, and the continued growth of vaccinations for our school-aged population, we believe that we can responsibly end the universal mask mandate."
School districts and childcare facilities can continue to implement universal masking policies after the mandate is lifted in March. Schools that do not impose universal masking should revise their COVID policies to utilize masking among other prevention strategies under certain circumstances. Schools will not be permitted to bar the use of facial coverings by individuals and will be expected to take disciplinary action in instances of bullying should they arise due to an individual's choice to continue wearing a mask. Prior to the mandate being lifted, the Department of Health will release guidance to help school districts update their policies to align with the risks and unique needs of their setting and student population to ensure safe learning environments.
"The Department will develop guidance that incorporates all aspects of safety in schools while children are unmasked," said Health Commissioner Judith Persichilli. "We know that every parent wants to do what's best for their children."
Governor Murphy and the Department of Health continue to encourage parents of school-aged children age five and over to vaccinate children against COVID-19.
Governor Murphy will also sign an Executive Order before the Public Health Emergency expires on February 10, 2022 which will extend the Public Health Emergency declared on January 11, 2022 by Executive Order No. 280 for 30 days. The Public Health Emergency allows the state to continue vaccine distribution, vaccination or testing requirements in certain settings, the collection of COVID-19 data, implementation of any applicable recommendations of the Centers for Disease Control and Prevention to prevent or limit the transmission of COVID-19, staffing and resource allocation, and other critical components of the State's COVID-19 response.
Under the Emergency Health Powers Act, the Public Health Emergency will expire after 30 days, unless renewed. State COVID-19 metrics will be reevaluated at the time of expiration to determine if an extension will be needed.
---
2021 Announcements
Governor Murphy Signs Executive Order Implementing Second Phase of COVID-19 Restriction Easing
May 13, 2021
TRENTON – Governor Phil Murphy last night signed Executive Order No. 239, moving forward with the COVID-19 restriction easing announced last week. The easing includes the complete removal of the outdoor gathering limit; an increased indoor gathering limit; the complete removal of all percentage-based capacity limits for indoor businesses, outdoor businesses, and houses of worship,; and an increased indoor large venue capacity. Additionally, the prohibition on indoor interstate youth sports competitions is being lifted.
"Throughout the pandemic, data and public health needs have guided the hard decisions we've made on COVID-19 restrictions," said Governor Murphy. "With COVID-19 metrics trending in the right direction amidst substantial progress on our COVID-19 vaccination program, we can move forward with these significant steps towards a return to normalcy."
The following changes will take effect on Wednesday, May 19th:
Complete removal of outdoor gathering limit– Attendees at outdoor gatherings will still be required to remain six feet apart from other groups and existing requirements regarding mask wearing will remain in place.
Indoor gathering limit – The limit for indoor gatherings in private residences will be raised to 50 persons, up from 25 persons. Commercial gatherings and gatherings organized and operated by an overseeing entity (e.g. conferences, expositions, meetings of fraternal organizations, job trainings, events hosted by senior centers) in public spaces will be subject to the 250-person indoor gathering limit that applies to indoor catered events, as long as all attendees can remain six feet apart.
Complete removal of all percentage capacity limits for indoor and outdoor businesses, and houses of worship – The following businesses will no longer be subject to any percentage-based capacity restriction, but will instead be guided by the rule regarding six feet of distance between persons or groups of persons. This would include:

Indoor dining – Currently, indoor dining is limited to 50% capacity. This change will remove the 50% limitation but maintain the six feet of required distance between tables, except that tables will still be permitted to be closer than six feet where restaurants use partitions that comply with DOH requirements. Additionally, the prohibition on tables of more than 8 persons will be lifted. As a reminder, outdoor dining has never been bound to a capacity percentage.
Houses of worship and religious services, which are currently at 50% capacity.
Retail businesses, which are currently at 50% indoor capacity.
Gyms, which are currently at 50% indoor capacity.
Personal care services, which are currently at 50% indoor capacity.
Indoor amusement and recreation businesses and outdoor amusement and water parks, which are currently limited to 50% capacity.
Indoor and outdoor pools, which are both currently limited to 50% capacity.
Indoor catered events, funerals, memorial services, performances, and political activities – These events are currently limited to 50% of a room's capacity, up to 250 individuals. Beginning on Wednesday, May 19, the 250-person limit will remain in place, but there will be no percentage-based capacity restrictions. Individuals and groups will need to remain six feet apart.

Indoor large venue capacity – The capacity limit for indoor large venues will increase from 20% to 30% and the definition of a large venue would shift from those with 2,500 fixed seats to those with 1,000 fixed seats. The requirement that individuals or groups of individuals that purchase tickets together remain six feet apart will remain in place.
Removal of prohibition on indoor interstate youth sports competitions – Athletes, staff, and spectators will still need to abide by all existing health and safety requirements.
For the full text of Executive Order No. 239, see the pdf at: https://d31hzlhk6di2h5.cloudfront.net/20210513/52/00/eb/16/0bac363265e22cbdada9503a/EO-239.pdf.
---
County of Sussex COVID-19 Vaccinations
April 22, 2021
As of Monday, April 19th, all individuals aged 16 and older are eligible for vaccination. The Sussex County Vaccination Site is only able to accept those 18 years or older due to the use of the Moderna Vaccine.
Register TODAY at https://sussex.nj.us/covid19 and click Get Vaccinated. If there are no remaining appointments you may join the waiting list and Sussex County will make an appointment for you when one becomes available. Sussex County is administering the Moderna vaccine.
All Individuals Ages 16 and Older to be Eligible for COVID-19 Vaccination on April 19
April 6, 2021
Governor Phil Murphy announced that all individuals ages 16 and older will be eligible to receive a COVID-19 vaccination on April 19—two weeks ahead of the state's initial target of May 1. New Jersey's phased vaccination roll out has successfully administered 4.7 million doses of vaccine to essential frontline workers, educators, high-risk groups, and other eligible adults who live, work, or study in the state. With 1,796,798 adults already fully vaccinated, New Jersey is on track to meet Governor Murphy's goal of fully vaccinating 4.7 million adults by June 30.
"Over the last several months, our Administration has worked closely with our communities and federal partners to ensure an efficient, accessible, and equitable vaccination program," said Governor Murphy. "Together, we have administered 4.7 million doses of vaccine and opened more than 750 vaccination sites across the state, with 98.7 percent of all New Jerseyans living within five miles of where they can receive a vaccine. With an expected increase in vaccine allocation from the federal government, coupled with our extensive network of vaccination distribution sites, we can confidently expand our eligibility to all individuals ages 16 and older who live, work, or study in New Jersey on April 19."
"With increasing supply of vaccine from the federal government, New Jersey has been ramping up the pace of doses administered and adding points of dispensing across the state, allowing us to extend eligibility to all adults sooner than expected," said New Jersey Health Commissioner Judith Persichilli. "The Department encourages residents to get vaccinated as soon as they have the opportunity."
For more information about current eligibility, statewide vaccination site locations, and to preregister for a vaccination, visit covid19.nj.gov/vaccine. For more information on current CDC criteria for eligibility, go to cdc.gov/coronavirus/2019-ncov/need-extra-precautions/people-with-medical-conditions.html.
Expanded Eligibility for New Jersey's COVID-19 Vaccination Program
March 29, 2021
Beginning Monday, April 5, the following groups are eligible for vaccination:
Individuals ages 55-64
Individuals ages 16 and up with intellectual and developmental disabilities
Educators, including support staff, in higher education settings
Communications infrastructure support, including engineers, and technicians, and members of the press
Real estate, building, and home service workers, including construction workers, code officials, plumbers, electricians, HVAC technicians, property management, and maintenance workers
Retail financial institution workers, including bank tellers, lending services, public accounting, and check-cashing workers
Sanitation workers providing disinfection and janitorial services, city sanitation workers; residential, commercial, and industrial solid and hazardous waste removal workers
Laundry service workers, including those working in laundromats, laundry services, and dry cleaners
Utility workers including, electrical generation and supply system, natural gas delivery, nuclear power plant, water supply, telephone, cable/fiber/optical/broadband/cellular service workers
Librarians and support staff at municipal, county, and state libraries
Free COVID-19 Testing Locations
March 25, 2021
The Sussex County Department of Health and Human Services, Division of Health announces that it will be adjusting the rotation of the County's COVID-19 testing site locations. The change of the COVID-19 testing locations will occur due to the steady demand for testing in certain areas within the county, while demand decreases in others. Sussex County hopes to best serve our residents by providing free COVID-19 testing to our community. Click here for press release and testing schedule.
COVID Vaccine Information for Seniors
January 21, 2021
Seniors who are unable to access the internet may call the Sussex County Division of Senior Services at 973-579-0555 for help registering for a vaccination appointment.
Seniors in need of transportation to vaccination sites located throughout Sussex County can contact Skylands Ride at 973-579-0480 for assistance. When possible, please contact Skylands Ride prior to registering for your COVID-19 vaccination so that transportation can be coordinated with your scheduled vaccination date.
Seniors who have questions related to COVID19 may call the Sussex County COVID Hotline Monday through Friday 9 a.m. to 4 p.m. at 973-579-9488.
Currently, there are four vaccination sites in Sussex County:
ShopRite of Newton (call for appointment: 973-579-1119)
ShopRite of Byram (call for appointment: 201-400-8180)
Newton Medical Center - to make an appointment: use MyChart or register at atlantichealth.org/covidvaccine
Sussex County Vaccination site: to make an appointment go to sussex.nj.us/covid19
---
Governor Murphy Announces All New Jersey Residents Ages 65 and Older Eligible
for COVID-19 Vaccine Beginning on January 14
Individuals Ages 16-64 with Certain Medical Conditions Also Eligible Beginning January 14
PRESS RELEASE: Governor Phil Murphy today announced two additional categories of New Jersey residents eligible to receive the COVID-19 vaccination. Beginning Thursday, January 14, all New Jersey residents ages 65 and older, and individuals ages 16-64 with certain medical conditions, as defined by the Centers for Disease Control and Prevention (CDC), that increase the risk of severe illness from the virus, are eligible for the COVID-19 vaccination. Those conditions include cancer, chronic kidney disease, COPD, Down Syndrome, heart conditions, obesity and severe obesity, sickle cell disease, smoking, and type 2 diabetes mellitus. Individuals who are pregnant and those in an immunocompromised state (weakened immune system) from solid organ transplant are also eligible but should follow CDC guidance and first discuss vaccination with their medical provider before receiving the vaccine. In addition to paid and unpaid healthcare workers in Phase 1A, these two groups mark the expansion of eligible residents in Phase 1B, which recently opened to include sworn law enforcement and fire professionals.
"Over the last several months, our Administration has built the infrastructure and laid the groundwork to support New Jersey's COVID-19 vaccination demand," said Governor Murphy. "Based on recommendations from the Centers for Disease Control and Prevention, we are ready to begin ramping up our vaccination efforts exponentially and are confident in our ability to provide every willing New Jersey resident with a vaccine when it is available and they are eligible."
"Expanding access to vaccine to individuals in these categories is critical as we know they are at greater risk for severe COVID-19 illness and death," said Health Commissioner Judith Persichilli. "Eighty percent of COVID-19 deaths in New Jersey have been among those 65 and older and overall 67 percent of deaths had one or more underlying conditions reported."
For more information about statewide vaccination site locations and to preregister for a vaccination visit https://covid19.nj.gov/vaccine
For more information on CDC criteria for eligiblity, please click here.
posted January 13, 2021
---
Murphy Administration Reminds New Jerseyans of Coverage Benefits for COVID-19 Vaccine
On January 7th a press release was issued from the governor's office reminding that the vaccine will be available regardless of health insurance coverage. Click here to read the press release.
Pre-register for COVID-19 Vaccine
The general public can now pre-register, and this will allow our residents to input their personal, contact, health insurance, and demographic information. It will also allow for individuals to schedule an appointment for those who are immediately eligible based on screening questions. To pre-register for the COVID-19 vaccine please visit https://covidvaccine.nj.gov/.
Home COVID-19 Diagnostic Collection Kits
The FDA has approved a few at-home COVID-19 diagnostic collection kits. After completing an online screening, if testing is necessary, you will be able to place an order for a home test kit. The kit enables you to collect a nasal swab at home and send it to a certified lab for processing. You will receive secure digital results within days.
Please note that this kit does not test for antibodies.
For more information, visit pixel.labcorp.com/covid-19
New Jersey Department of Education Provides Guidance on Commencement Ceremonies
On May 27 the New Jersey Department of Education (DOE) released guidance regarding commencement ceremonies to honor 2020 graduates during the COVID-19 public health emergency. The guidance outlines three options for K-12 school commencement ceremonies: 1) virtual; 2) drive-through/drive-in; or 3) modified in-person, outdoor ceremonies. Decisions about the most appropriate type of ceremony for each school community will be made locally, in consultation with municipal officials. At this time, only virtual ceremonies are permitted. Beginning July 6, 2020, drive-through/drive-in and modified in-person, outdoor ceremonies will be permitted subject to the requirements set forth in the guidance. These ceremonies must comply with the social distancing protocols and the limitations on in-person gatherings that are in place when the ceremonies are held. Click here for the web version of the full media release. Click here for government webpage. Click here for the graduation guideance press release PDF. Click here for Considerations for All Postsecondary Commencement Ceremonies PDF.
Short-Term Rentals Prohibition Rescinded
In recognition of the successful diligence and sacrifice of the Township's residents, the Mayor and Committee have determined that it is time to begin the slow reopening of businesses within the Township while following social distancing and cleaning/sanitizing protocols.
As such, in line with the Governor's Executive Order, No.143, which reopens the State's beaches and lake communities effective May 22nd, the Frankford Township Committee is happy to announce that, effective immediately, it has approved Resolution 2020-042 - RESOLUTION RESCINDING THE PROHIBITION ON SHORT TERM RENTALS. Click to read the resolution.
In short, effective immediately, there is no longer a ban on short term (under 30 days) rentals.
Coronavirus Notice
Our community can take measures to reduce the spread of COVID-19. Individuals can practice everyday prevention measures like frequent hand washing, staying home when sick, and covering coughs and sneezes. Here are some facts about COVID-19:
Click here for information from the Center for Disease Control and Prevention.
Click here for information from the Sussex County Health Department.
---
2020 Announcements
A Message from Our Mayor
Frankford Township Residents -
As you know, Frankford now has one documented case of the coronavirus. The Committee and I are conversing daily with local, County, and State government authorities on measures that can be taken to slow down transmission of the Coronavirus in our and surrounding communities. Following CDC guidelines and directives from both Federal and State Government, we have enacted the following:
Until further notice, Frankford Park is closed to organized sports groups. Additionally, use of playground equipment located at the park are prohibited due to the virus' ability to reside on playground equipment for several days.
Until further notice, The Municipal Building is closed to the public. However, our employees are still working hard and are available to answer questions you may have. Business continuity is essential and our committed employees have made that job #1. Feel free to call the Municipal Building at 973-948-5566.
We care about our local businesses. Frankford Township has many small businesses and our goal is to work with multiple levels of Government to ensure that any financial incentives that may become available are funneled here to Frankford's businesses.
Social Media and website posts are being provided that detail hygienic practices that can protect you and those around you. For example, social distancing (maintaining at least 6 feet distance between you and others), handwashing for no less than 20 seconds, using hand sanitizer, disinfecting hard surfaces, staying home unless absolutely necessary, etc. Feel free to call the Sussex County Department of Health 24-hour Hotline at 1-800-222-1222 for further information.
Our goal is to communicate with you often so that you can be kept abreast of local status. Again, thank you and be safe.
Christopher Carney, Mayor
March 19, 2020 1:45 p.m.
---
News for the Business Community
MARCH 24, 2020
Special websites and web pages have been created to assist business owners with the COVID-19 health crisis. Click here for the Business Resources PDF.
Mortgage Help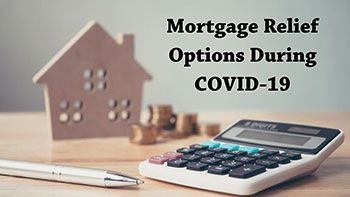 MARCH 28, 2020
Governor Murphy Announced Mortgage Payment Relief, Financial Protections for New Jerseyans Facing Economic Hardship as a Result of COVID-19. It was announced that financial institutions will provide mortgage forbearance and financial protections for New Jerseyans facing economic hardship as a result COVID-19. Click here to read the news release.
Notice from the County Department of Health
MARCH 18, 2020 5 P.M.
The Sussex County Division of Health (SCDOH) was notified of three positive cases of COVID-19 in Sussex County on March 18, 2020. The three cases reside in Sparta Township, Vernon Township, and Frankford Township. The SCDOH has been working to identify individuals who came into contact with these residents. Anyone identified as a close contact, per New Jersey Department of Health (NJDOH) guidelines, is directed to self-quarantine and is being monitored by the SCDOH. Click here to read the news release.
---
Message from the County
MARCH 17, 2020 4:40 P.M.
All,
The County is directing everyone to the State's dashboard available at https://www.nj.gov/health/cd/topics/covid2019_dashboard.shtml, which provides current, positive test results. As of the close of business March 16, there are no positive test results in the County.
The challenge with distributing information about persons under investigation is that the County only has consistent information from cases reported by the State labs to the State Communicable Disease Reporting and Surveillance System (CDRSS). Test results from private labs (Quest, LabCorp) are not readily available to the County until the results are entered into the CDRSS by the private lab. Should there be any positive cases in the County the Health Officer Jim McDonald will contact the Mayor directly.
The County has also posted a sign on all buildings with public access. (click here to view sign) We are not planning on closing county government at this time. The Sussex County Library System is closing as of 1 p.m. today.
I have also provided guidance from the Division of Local Government Services on conducting public meetings. (Click here to view). A new link to provide guidance for business impacted by COVID-19 at http://cv.business.nj.gov/.
For the latest updates please see these Sussex County resources on the web and social media:
https://sussex.nj.us/covid19
https://facebook.com/sussexnj
https://twitter.com/sussexnj
https://instagram.com/sussex_county_news
Regards,
Gregory V. Poff II
County Administrator
---
A Message from Our Mayor
With no confirmed cases of COVID-19 in Sussex County, the focus for the Township of Frankford is tri-fold; preventing the spread of the virus, communicating with our citizens, and maintaining critical business operations. Truly, now is a time for preparation and not panic.
When we first received notification of the potential for Coronavirus to reach the U.S., we discussed a Business Continuity Plan, being certain to prioritize the safety of our employees, citizens, and community while continuing to provide essential services that our community relies on. We educated ourselves and our employees with the facts, increased access to hand sanitizer and disinfectant wipes in our office buildings and continue to maintain a frequent cleaning schedule. We have utilized social media to keep the community informed and obtained literature for those who visit our Municipal Building.
Recommendations for keeping COVID-19 at bay include :
People who are 60 years of age or more, or who have underlying health conditions*, should strongly consider not attending events with large crowds.
People who are 70 years old or more should not attend events with large crowds.
Younger people should continue to use good hygiene and avoid handshakes.
*Underlying health conditions include respiratory illnesses, heart disease, high blood pressure, or pregnancy.
Remember to wash your hands frequently and thoroughly, cover your cough, and stay home if you are sick.
If you do feel sick, call your doctor before showing up at the doctor's office. They will advise you how to treat your symptoms and whether you need to be tested. Do not go to the emergency room, hospital or urgent care center to ask for a test. Testing is a priority for those who have been exposed to the virus, those who have traveled to impacted areas, and those who are hospitalized with related symptoms.
Other reliable sources of information include:
The Sussex County website: https://www.sussex.nj.us/cn/webpage.cfm?tpid=17089
The NJ Department of Health: https://www.nj.gov/health/cd/topics/ncov.shtml
Again, your safety is our priority.
Sincerely,
Christopher Carney, Mayor
March 13, 2020
---
Coronavirus Notice
Our community can take measures to reduce the spread of COVID-19. Individuals can practice everyday prevention measures like frequent hand washing, staying home when sick, and covering coughs and sneezes. Here are some facts about COVID-19:
Click here for information from the Center for Disease Control and Prevention.
Click here for information from the Sussex County Health Department.
---
Municipal Court Sessions
In-person Municipal Court Sessions have been canceled until further notice. njcourts.gov